Learn more about what it's like to work at PHM Brands
Join a company that cares about and empowers each team member
PHM Brands is a rapidly growing company that provides team members the opportunity to own their career destiny. We are looking for individuals with an entrepreneurial spirit, solutions-oriented mindset and relish an agile work environment.
Within our diverse portfolio of businesses, PHM Brands provides an environment that is both collaborative and recognizes individual contributors. We provide tremendous opportunities for personal growth and learning.
If you are passionate about developing products that help people and animals, then PHM Brands might be the perfect fit for you.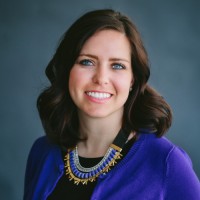 "PHM is a small company so it's easy to make connections. It's also a flat organization, so I feel confident to pick up the phone and call one of the owners if I need anything."
Kehley Marion, Sales Manager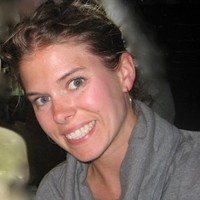 "Across all plants, there is a sense of drive and community to succeed together. We're here to support each other and build a successful company with a caring, family-like culture."
Leah Sanders, Director of Quality Assurance and Food Safety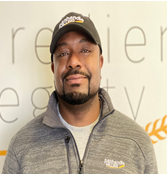 We strive daily to put our customers first and as a team, we collaborate to be the best at what we do. The new business ventures and consistent growth is exciting and provides opportunities to grow professionally."
Junius Jackson, Plant Manager
PHM Brands' Campus Recruiting program
PHM Brands proudly hosts Operation Analysts in our Management Trainee Program. This opportunity can help individuals build the skills, capabilities and experience they need by providing exposure to a variety of challenges and responsibilities across different areas of our operation.
Over the course of nine to eighteen months, participants will gain insight into our business by doing a series of rotations in our elevator, mill, loadout, extraction, CBD production, vital wheat gluten manufacturing , packaging, quality, maintenance and support functions such as supply chain, sales & merchandising departments. Analysts will also have opportunities to get involved in a range of special projects and provide findings to the executive leadership. Participants will be enrolled in our leadership development training throughout their first 12 months. They will be assigned a coach and participate in courses; virtually, in-person, in teams and 1:1. This structured program is designed to give Operation Analysts an understanding of the PHM Brands businesses and hands-on experience across multiple functions. It is important to know that movement into a different role in the business is required throughout the program, often in a different location, where accommodations are provided by the company.
Upon successful completion of the program, individuals will have the opportunity to progress into an entry-level leadership role within the PHM Brands family.
Creating an inclusive workplace with opportunities for all
At PHM Brands we believe a diverse and inclusive workplace is one that makes everyone, regardless of who they are or what they do for the business, feel equally involved in and supported in the workplace.
Our goal is to create an environment built on trust, "… I say what I do, and I do what I say…" We aspire to create a challenging, trusting, and fulfilling workplace experience for everyone, no matter who they are or what they do for the organization.
We recognize it is the accumulation of day-to-day experiences that help people feel they belong, that their talents matter, and that their individual needs are cared for by fellow team members and leaders.
When companies experience the very human acts of acknowledgment, inclusion, dignity, and compassion, that is when we truly demonstrate respect for diversity and inclusion for everyone.
| Title | Job Location |
| --- | --- |
| Production Operator – Pack, Hereford, TX | Hereford, TX |
| Production Operator – Pack, Dawn, TX | Dawn, TX |
| Production Technician-Isolate | Monticello, IL |
| Industrial Electrician | Dawn, TX |
| Production Manager | Dawn, Texas |
| Plant Manager | Dawn, TX |
| Operations Analyst | Various |
| Sr. R&D Engineer | Denver, CO |
| Human Resource Specialist | Omaha, NE |
| Production Technician-Bagger Blender | Monticello, IL |
| Production Technician – Oil Distilling | Monticello, IL |
| Trader Assistant | Denver, CO |